The mission of BirthdaySongsWithNames.com is simple: inspiring people to share their birthday wishes and greetings through the magic and power of personalized birthday songs.
Starting small with just two songs for less than 300 names, today the website has added 5 birthday songs for more than 7000 Indian and Christian names.
Thousands of people actively use BirthdaySongsWithNames.com as a unique gift for their friends and family members every day.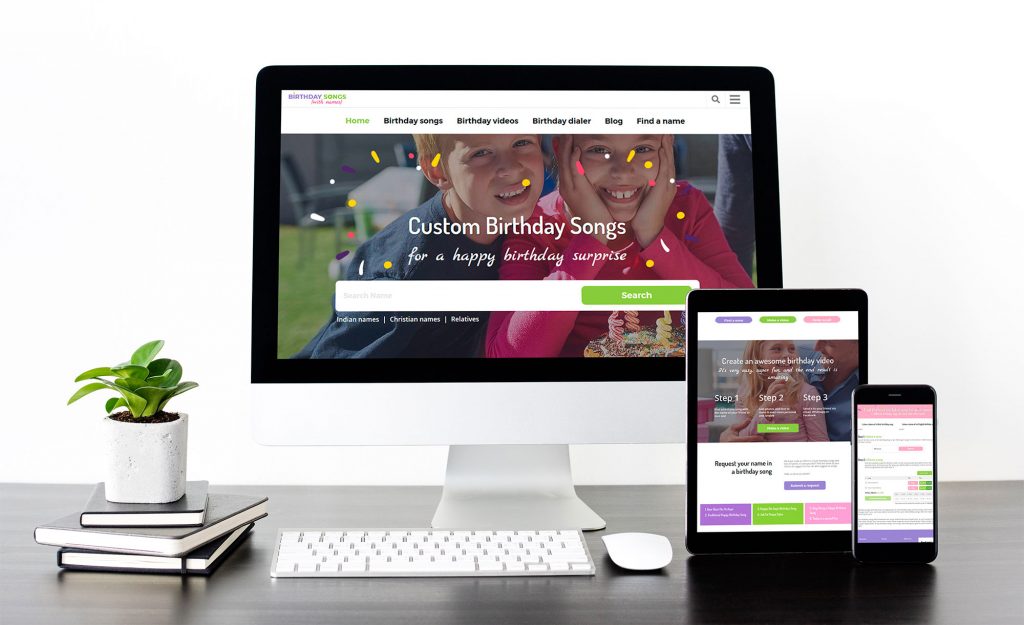 Objectives
• Improve overall site architecture and navigation to enable easier browsing and a more frictionless experience
• Create a more user-friendly and more visual product story with improved navigation and separation of the different services
• Dramatically improve SEO performance
• Implement a fully responsive solution backed by WordPress CMS
Strategy
BirthdaySongsWithNames like to keep their website and its content simple, but they had recognized a need to present the three services they have – personalized birthday songs, birthday video and birthday dialer in a separate way despite the fact that they are closely related to each other.
This web design project was driven by the user experience: creating engaging product landing pages, and deepening their existing pages for both search and user experience. We wanted to help visitors easily find and order the service they want.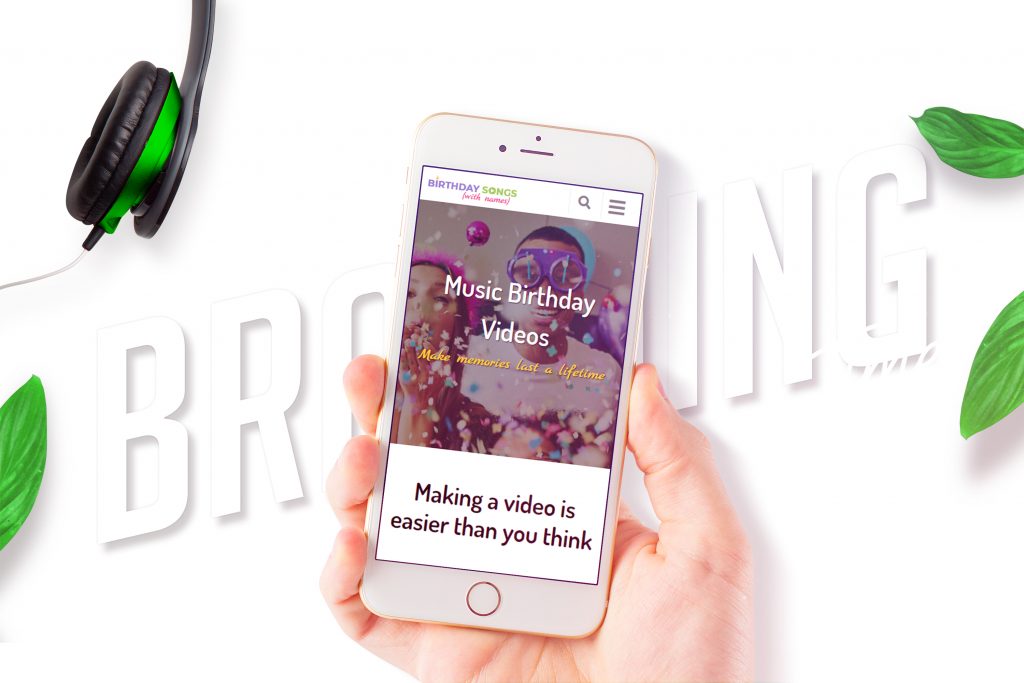 Style Concept
The new BirthdaySongsWithNames website design included a complete brand reposition. The logo, colours, and typography are fresh, cheerful and the birthday theme is conveyed. We added vibrant splashes of colour, more illustrations, and more photography while keeping the website simple.
Bringing it all together
The new BirthdaySongsWithNames website feels youthful and fun, and as fresh as their birthday songs. We were able to deliver custom experiences to different regional audiences, and separate the different services to drive conversions. The new website is significantly stronger, with improved navigation opportunities between products, blog posts, and information.