The Centre for dispute resolution is the leading center for mediation and education in Bulgaria.
Led by a team of layers, mediators, educators and consultants – the organization sought a comprehensive redesign to authentically reflect their service offerings and rich resources.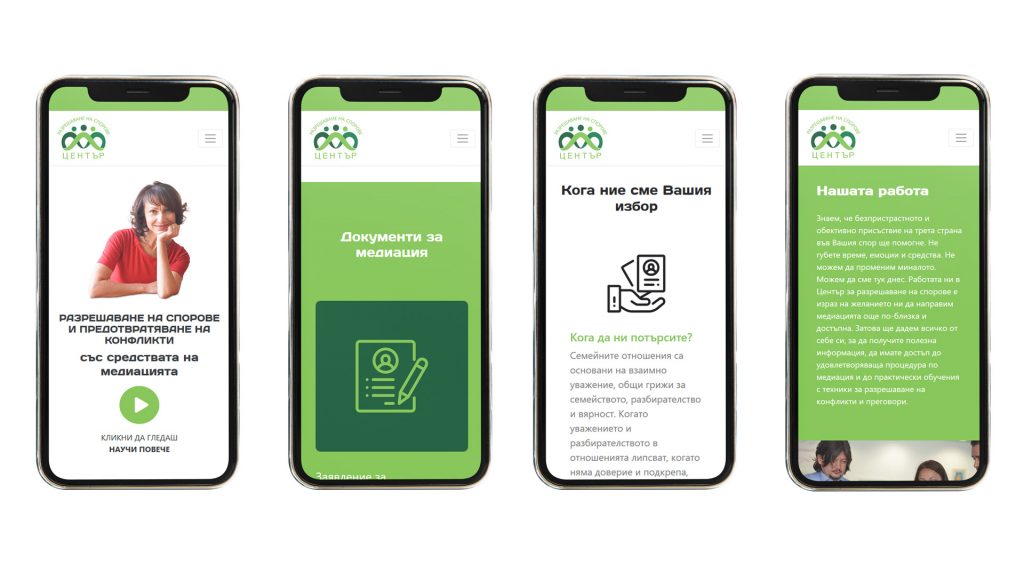 The Challenge
They came to us because their website was outdated and had grown to a point where the amount of information presented overwhelmed users. We had to figure out how to communicate a complex message without trying to say too much.
There was a need for engineers who completely redesigned the old website – starting from a new vision, better user experience, restructuring of the existing infrastructure, advanced system for listing seminars and events.
Our Goal
With a growing demand for mediation, the centre had to prioritize the user experience. But with the old, cluttered website, the company needed a partner capable of simultaneously developing robust web application and excellent user experience. AirDesigns brought the expertise, nuance and passion the work demanded to the table.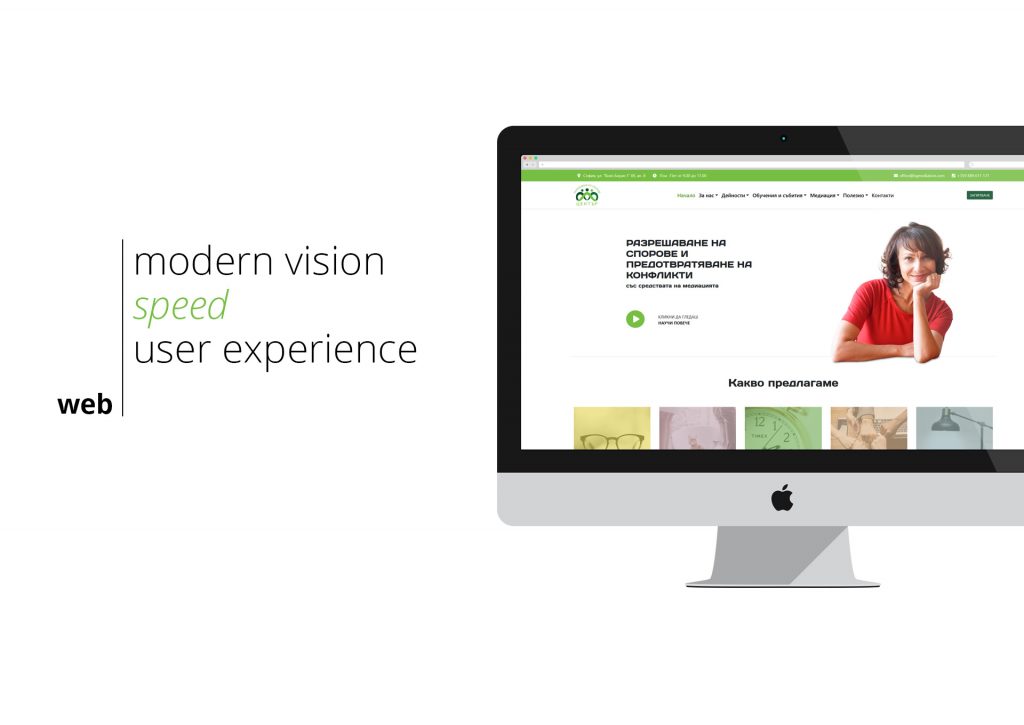 Keeping it simple
A good website is clean, concise, easy to navigate, functional, and branded. Some of the best websites are usually the simplest. Many companies add too much, thinking the information will help their audience, when in fact it does the opposite.
It's all in the simplicity.
Sometimes, it's not the amount of information that's the issue, it's the way it's presented. For the Institute for dispute resolution, that meant changing the way product stories were told and organizing that information in a way that is easily digestible and gives users a clear path to find out more.
Backed up with data, we devised a digital strategy that included user personas, user paths, restructuring of the information in a fashion that created a quick and easy way for their users to find the most relevant educational materials, product offering and turn those product offerings into robust, multi-media hubs of information.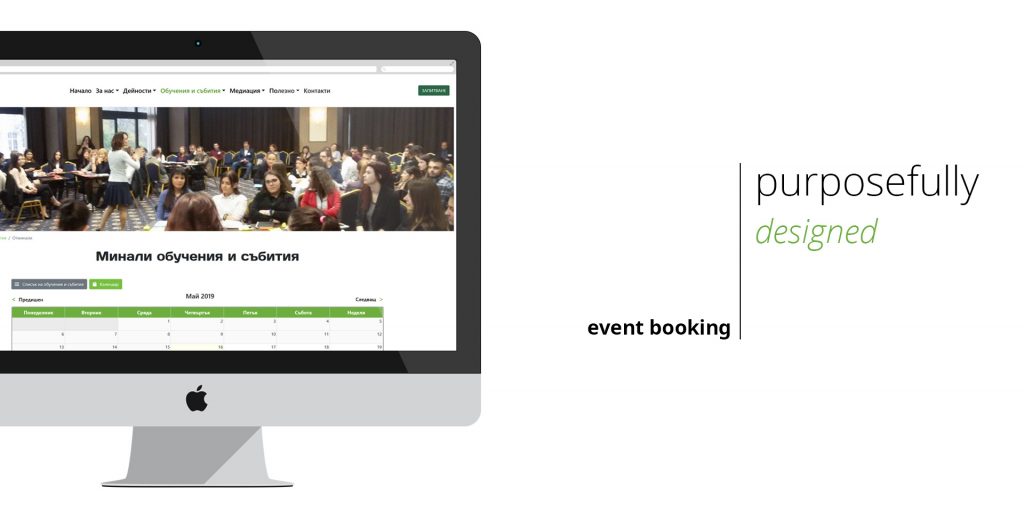 New brand vision
With a custom website template, and AirDesigns' unique insights and design skill-set, the Institute for dispute resolution's website was reborn with a new brand identity and modern vision. We also provided a flawless experience across different screens and devices.
Speed that impresses
We used modern technologies like headless WordPress and Vue.JS to develop a website that loads really fast – 0.9 ms . Today, users have no patience for websites with poor load speeds or inadequate performance. So this should be always taken into account when selecting the technologies.