The Challenge
One of the biggest pain points for FindBestSEO, before they found AirDesigns, was that they did not have goal-specific landing pages on the website with a simple, easy navigation path that focused the user's attention toward their conversion objectives. They needed to quickly build better, high-converting options and AirDesigns was their preferred partner.
The Goal
FindBestSEO connects marketing agencies with prospects. That's why they needed two completely different landing pages for their two types of audiences – one for marketing agencies wanting to position themselves as leaders in their expertise fields and another for prospects looking to hire a marketing agency that consistently deliver high standards and will meet their expectations.
AirDesigns' magic formula
To generate more leads for their clients, AirDesigns created a framework for building landing pages that convert at 15% or more.
68% of B2B businesses use landing pages to generate leads, but only the top 10% of landing pages have conversion rates of 11.45% or higher.
From showing your visitors ultra-relevant content to making sure that content has awesome design and flow, the landing page magic formula is all about giving prospects exactly what they're looking for and expecting to see when they land on your page
The results
Landing page for agency
Our client was sending all of their traffic to a specific award page and converting 6%. We created two landing pages for each of their targets; within a couple of days, the conversion rate jumped up to 33%.
The first thing we did was to turn the existing "Join us" page into really attractive offer for the agencies.
Better copy + Better designs = Higher conversion rate
We do not only significantly improve the look and feel, but we featured the benefits in each particular plan. This way the value of each of them has been clearly stated.
• A new design that's built from the get-go for a more compact layout.
• Better content presentation.

• Put an emphasis on the most popular plan and created a new Enterprise plan that do not feature price.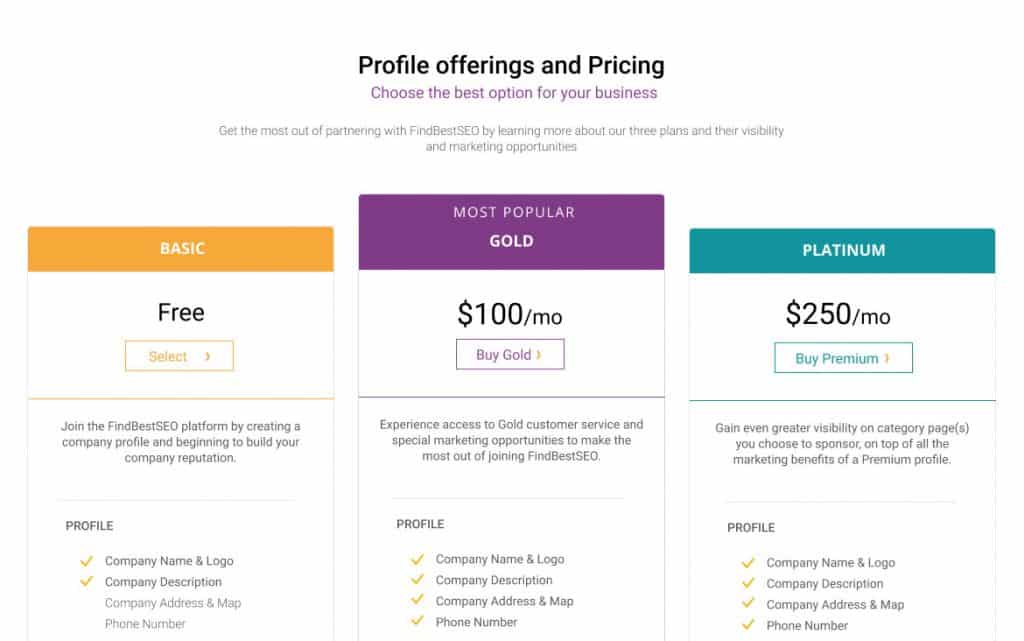 • Added a FAQ section that is designed with a simple goal - provide the right information at the right time and better help users accomplish those goals

Landing page for prospects: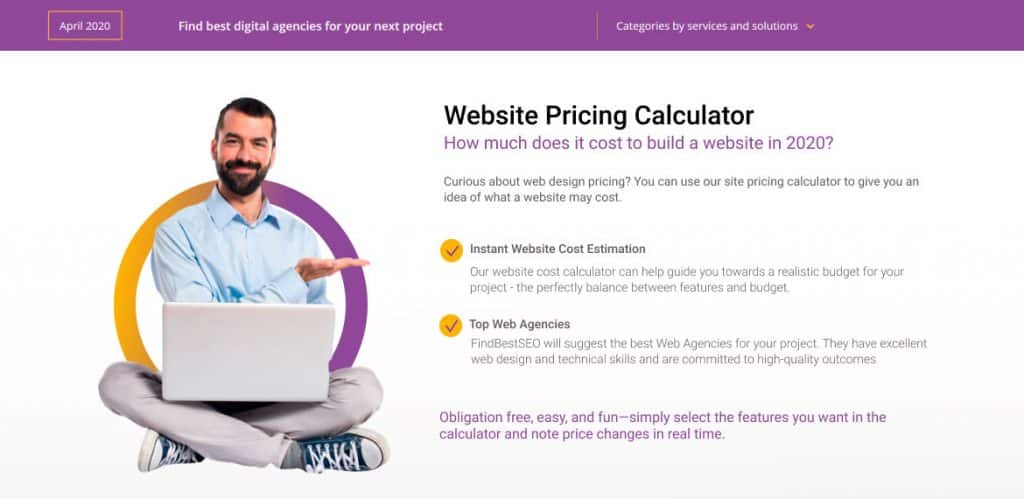 For the second landing page, we wanted to give something of a great value for the users and this is how we came up with the website cost calculator. It helps users to see what budget they need to turn their ideas into real digital products. The calculator gives immediate results so the users do not have to sign up with email in order to receive the estimation. This was the cornerstone of building trust in the users.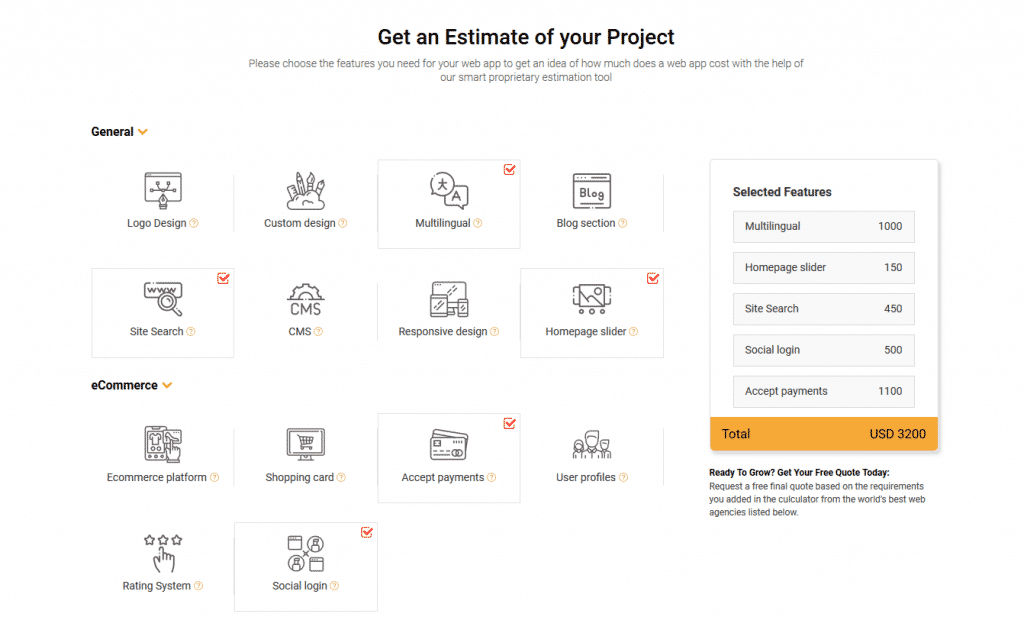 We also listed the best agencies for their projects so prospects can get in touch with a service provider to discuss their project in further details.

After a few A/B tests, we found the winning copy for the contact form. It turned out that giving them the option to request Non-disclosure agreement before they submit their ideas to the web agency, skyrocket their trust. This field alone increased the conversion rate by 33% once the users reach the contact form.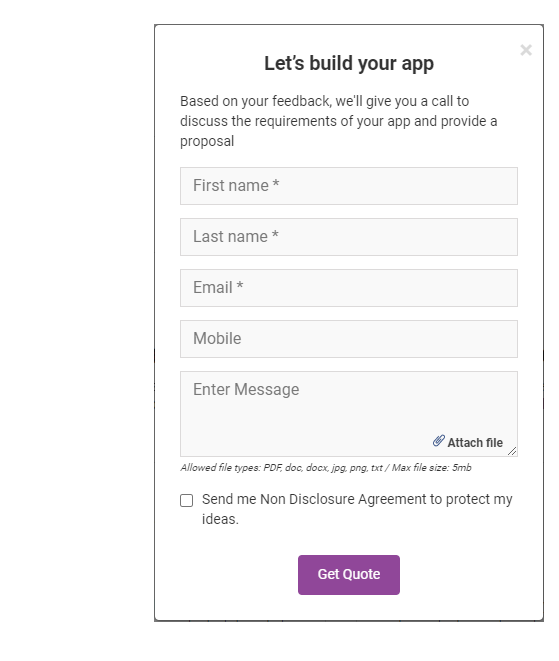 Conclusion:
With the ever-growing digital marketing competitions, every business needs effective landing pages to drive traffic to and make it easy for traffic to undertake desirable actions.
Landing pages have various elements which must be properly incorporated to fit a particular business venture. Necessary adjustments should also be made when the need arises to meet the market demand which changes daily.
AirDesigns is a great partner that will give a breath of fresh air to your existing landing pages, or will create new ones for you to attract even more prospects and new business.
Ready to discuss your project?